Name:
Daniel Barratt
Rank:
Firefighter
Age:
25
Lives:
London
Married:
No
Children:
None
Previous Postings:
Finchley
Dan was another of the new boys in 1998. He came to Blackwall from Finchley and came into the Brigade 2 years ago as a graduate. This explained his higher rank of Leading Hand. He was on the Crew Commanders course, so his time at Blackwall is going to be crucial for the rest of his career. His father was also in the Brigade but died on duty at the Sharps Road blast.
He makes several mistakes during his first few days at Blackwall, but while others doubt his skills, Pearce is impressed. Dan has a fling with fellow firefighter Sally Fields, but this ends as she reveals her true feelings towards another watch member. He is the main saboteur when Blue Watch take Shadbrook's plants, and then had a relationship with their L.F. Carmen.
Dan resigned as Leading Hand in Series 12, due to his feeling he doesn't have respect from the Watch. He is one of the four injured in the last episode of Series 12.....
Dan Barratt Photo Gallery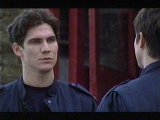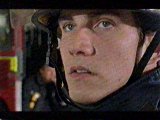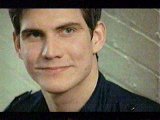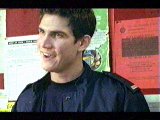 The Actor - Brad Gorton:
Brad graduated from the Webber Douglas Academy and his first role was as an athlete in a film called Get Real in 1998. Brad then came to LB. One problem that faces Brad a lot of the time in LB, is his fear of heights, not good if you are up a ladder!! He is due to leave the programme soon to try his chances in America.
If you know anything else, email me!
Click

here to return to the UNOFFICIAL Londons Burning web page