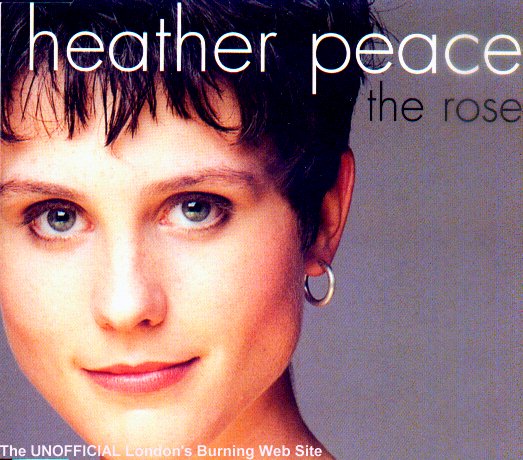 Heather Peace "The Rose"
A review of the forthcoming single.
London's Burning beauty Heather Peace will soon be hoping to hotten up the UK singles chart by releasing her version of Bette Midler's The Rose.
Viewers of the hit drama may have seen Bradford-born Heather perform part of the song as a storyline in Episode 8 which was screened on 27th February 2000. But this is not Heather's first outing as a singer, as she has been a talented jazz singer for many years in the North West.
Due for general release on May 1st, The UNOFFICIAL London's Burning Web Site has been allowed a preview of the CD single and I can only sum it up in a word.... "fantastic"! Lets hope her album is just as good......
Buy your copy now at any High Street record store!