Name:
Joe Walker
Rank:
FireFighter
Age:
24
Lives:
London
Married:
No
Children:
None
Previous Postings:
None Known
Joe is another of the intake in 1998. He has been described as a "upfront, arrogant womaniser" he has a great dislike to Dan Barratt after Dan showed an interest in Sally Fields. At the end of the series, he finally gets together with Sally, after almost having his feelings being found out by his girlfriend Jacqui.
At the beginning of Series 12, he is seeing Sally and is now driving the pump. He is selling cosmetics as part of a pyramid system and soon starts up a rivalry with Hi-Ho at Shadbrook which could see a lot of inter-station trouble in the future........... He has to finish with Sally after Hammond and Pearce find out, but the sexual tension is still there. His scariest moment is when he is held hostage by two gun wielding drug runners, but he handles it well.
He finally realises he can't contain his feelings for Sally any longer and asks her to marry him. She accepts, but Joe is then knocked out by a huge explosion......
Joe Walker Photo Gallery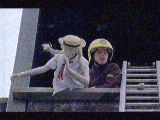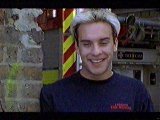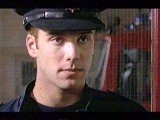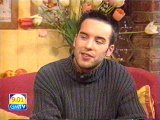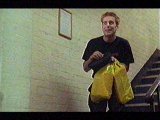 The Actor - Jim Alexander:
LB is Jim's first TV appearance, and before being an actor, he had many jobs including gardening! Jim lives in Surrey and is a keen musician with a band called The Leaf People, and also likes sports.
Jim is the son of Brian Alexander, lead guitarist with the sixties band The Monotones and the Treetops.
He also says he doesn't get much fanmail and doesn't have an "other half" (You'll thank me eventually for this Jim!)
Jim has now left the show and is busy working in Dream Team on Sky One.