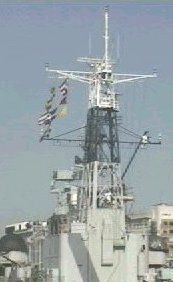 At HMS Belfast, Central London April 1999
Well, not me personally, but thanks to the Livesights web cam, I was able to watch the filming of a shout on the mast of HMS Belfast. The man in the white clothes is a student, who playing a typical student prank. It is up to Blackwall's pump crew to get him down. The firefighter up the mast is Recall!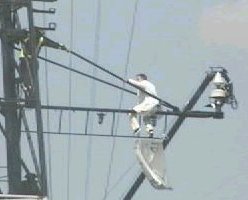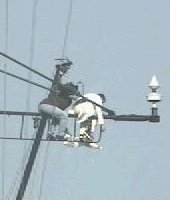 All images are © Livesights 1999, please do not use them on other web pages.