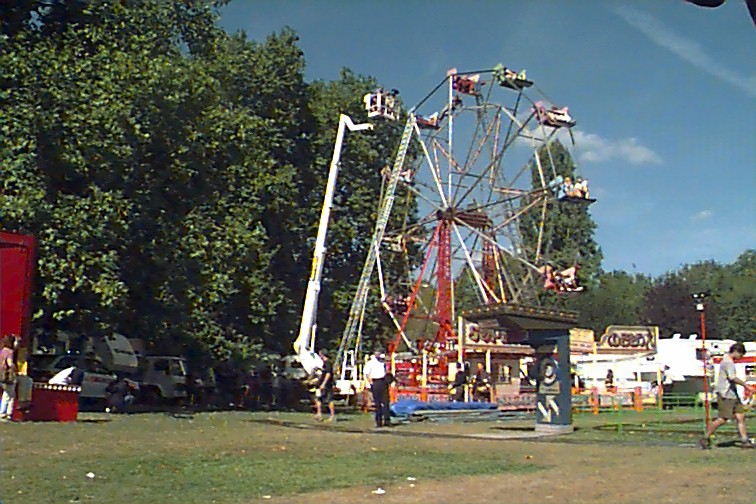 At Southwark Park, London SE1 September 1999
A kid who is high on drugs, goes to a fairground and ends up on the top of the big wheel....... Call in Blue Watch! The watch come to the rescue, with Sally and Sicknote being the ones that have to get up onto the wheel.... This was the scenario when myself and Lucy Smith visited the LB set for an "exclusive" insight into what LB is all about. Having been included in a shot as an extra, we were then introduced to the cast (I now have a rehersal script with the cast's autographs on!) and sat down and watched the stunts unfold.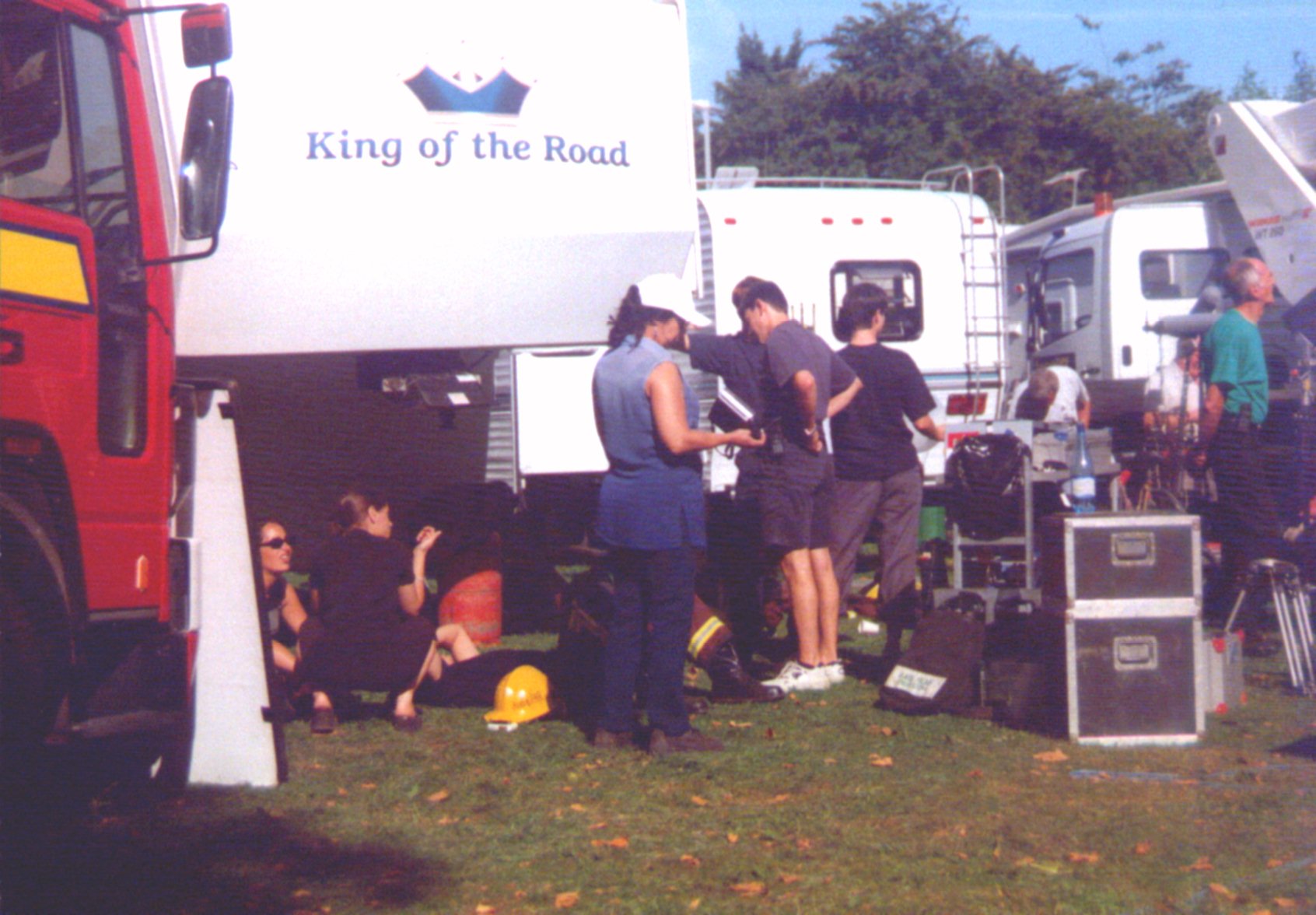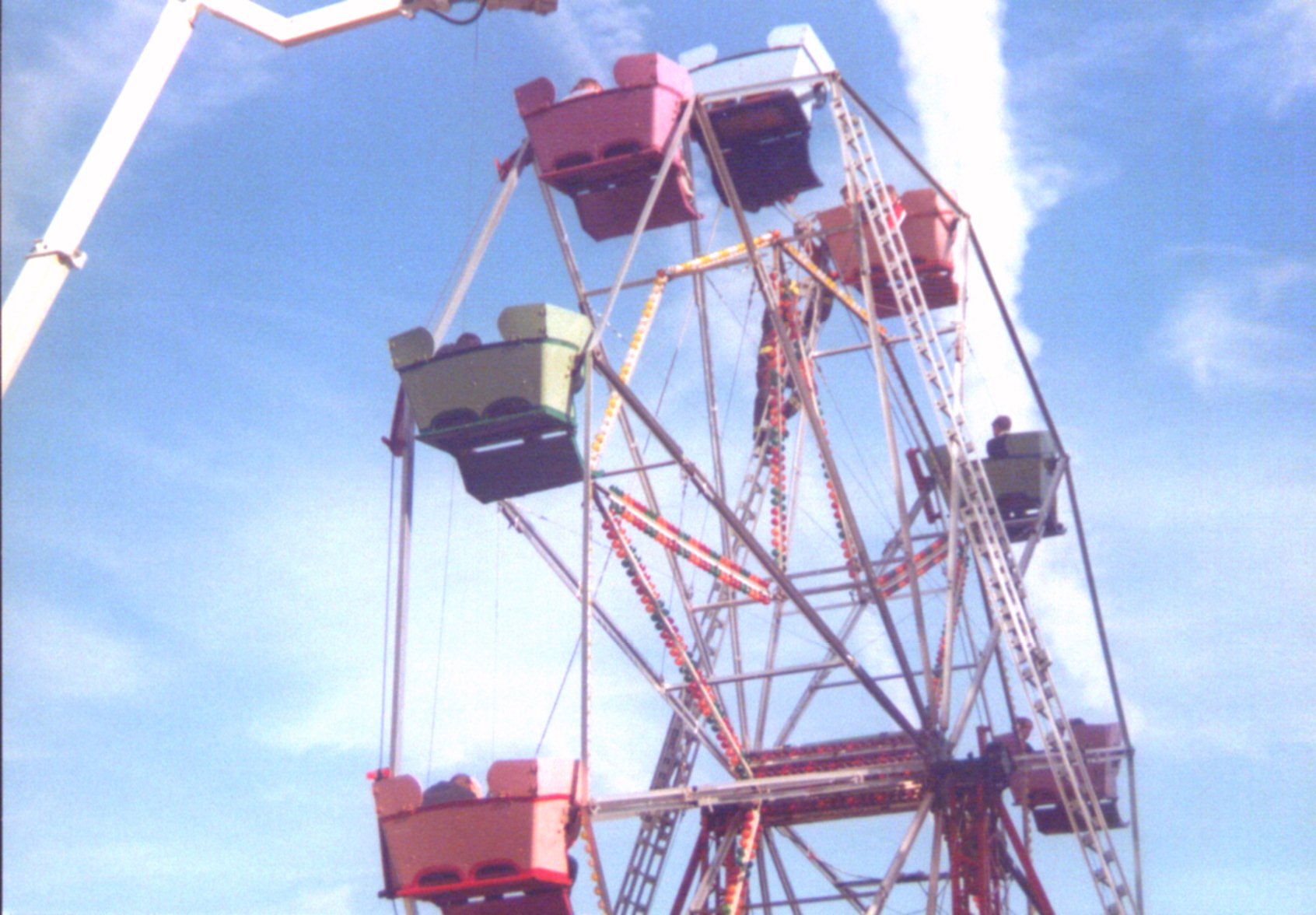 The day was long and hard for the actors, as they were picked up at 0615, and stayed on location until approx.17.30. A lot of time however was spent laying around waiting for things to be set up, and then at the lunch break the cast spent their time riding about on the dodgems! Below can be seen some of the cast relaxing...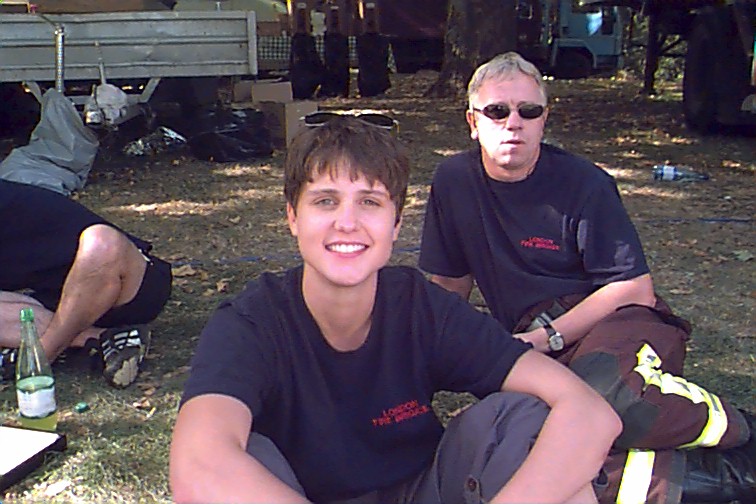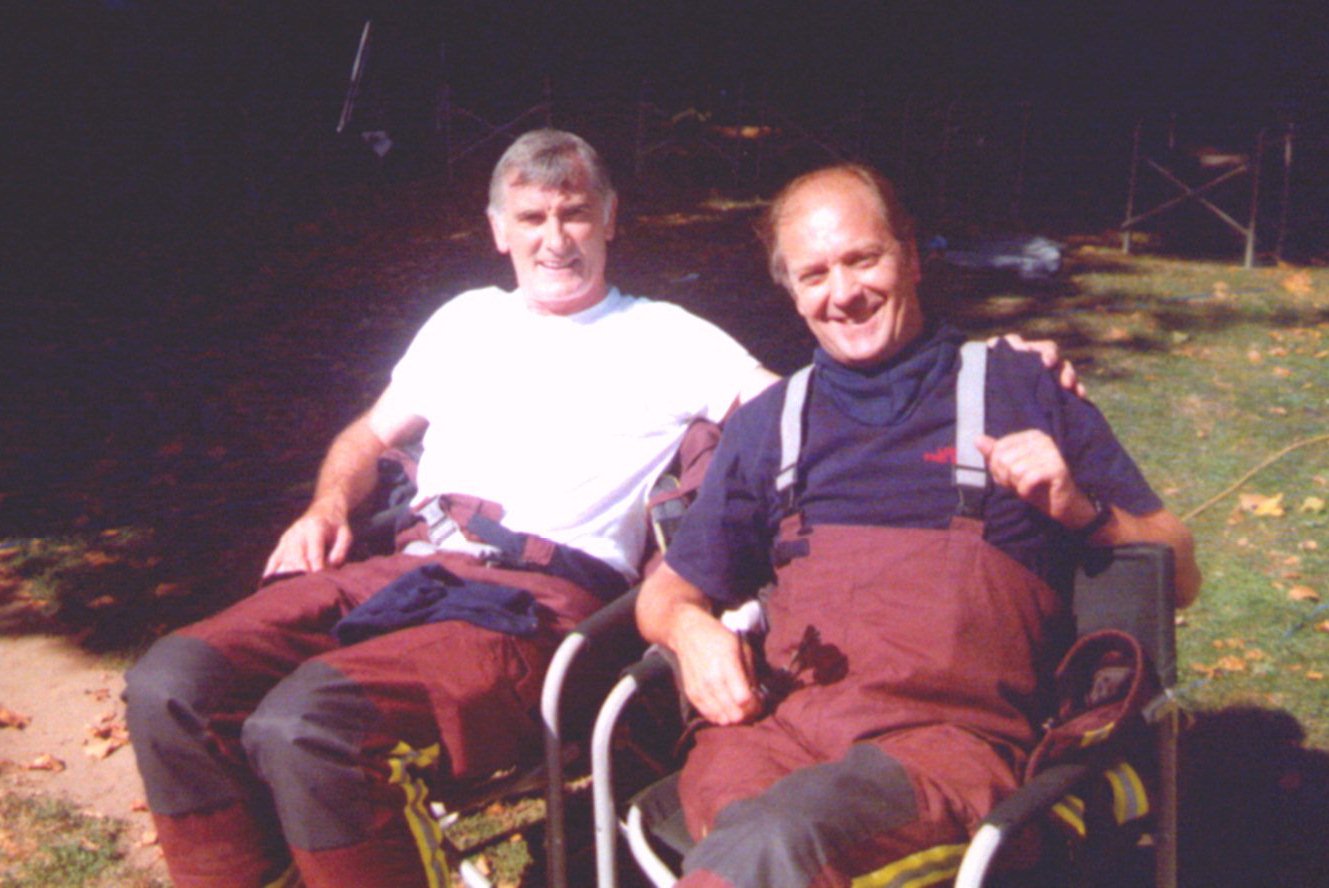 Due to restrictions placed by LWT, I cannot reveal anymore until the series starts and the episode is shown on British TV :) Come back soon!
All images are © G.Perkins 1999, please do not use them on other web pages.