Name:
Sally "Gracie" Fields
Rank:
FireFighter
Age:
25
Lives:
London
Married:
No
Children:
None
Previous Postings:
None
Sally set pulses racing when she joined the watch in 1998. Straight out of training school, she turned up late for her first day, and gets herself in trouble on a shout more than once, including a bungee jump! Sally sorted out a FireFighters calendar for charity, and after a few "near-misses" with Joe, ended up going out with Dan. However by the end of the series she had realised that her feelings were for Joe. She passed her probationary period and is now a full member of the watch. Her past is revealed at a RTA, when she tells the watch about her time as a joyrider up North, and the resulting time in a Young Offender's Institution. This leads to resentment from Joe and Pearce. Sally reveals a good singing voice and sings in clubs to get a bit extra money. Her and Joe's relationship ends after Pearce finds out, but the sexual tension is still there.
She gets mugged in series 12 and decides she needs self defense lessons to better protect herself. She takes up Kickboxing lessons, and puts these to good use to save Joe. He then proposes and she says yes, but Joe is killed in an explosion...
Then just when things were picking up for Sal, Red Watch's Commander Sean Bateman rapes her and gets away with it, so Sally is sworn on revenge and eventually Bateman is arrested.
Sally Fields Photo Gallery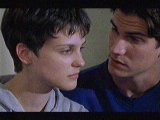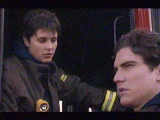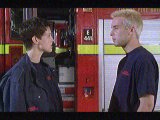 The Actor - Heather Peace:
Born on 16th June 1975, Heather is a Yorkshire lass (Bradford to be exact), and got a BA (Hons) in Acting at the Manchester Polytechnic. She has appeared on screen in The Bill, Dangerfield and Emmerdale. Theatre work has included My Fair Lady, Teechers, Return to the Forbidden Planet and The Tempest. Her hobbies include sports, cooking, playing the guitar and piano and Jazz music. This last one is her favourite as she has appeared on Jazz FM and was part of a four-piece called "Whirl".
She released a cover of "The Rose" in May 2000 but due to poor publicity it debuted at No.56 in the UK charts, and was subsequently withdrawn from sale. Hopefully she will release another soon, with better promotion!
It is no secret that Heather will be leaving at the end of Series 13 to avoid being typecast.
Agents details: Cassie Mayer Ltd 34 Kingley Court, London