Name:
Ronnie "Hi-Ho" Silver
Rank:
Firefighter
Age:
22
Lives:
London
Married:
No
Children:
None
Previous Postings:
Shadbrook
Hi-Ho has only just transferred from Shadbrook, after being on their Blue Watch during Series 12. During that series he was one of the main characters involved in the Blackwall vs Shadbrook rivalry. Now at Blackwall, Hi-Ho (named due to "Hi-Ho Silver and away!") seems set to be the butt of the jokes around the station.
Apart from being teased about his phobia of ghosts in Series 12 while on standby at Blackwall, Hi-Ho has to admit he is a virgin when he's with Blue Watch, much to the amusement of the rest of the Watch!
Now settled at Blackwall, Hi-Ho even has a girlfriend in the shape of Kate and things seem to be going well so far
Ronnie Silver Photo Gallery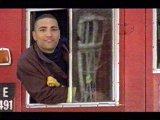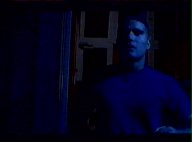 The Actor - Fuman Dar:
Fuman has appeared in various TV shows including the infamous Batman scene in Only Fools & Horses!
If you know anything else, email me!