Name:
Rob "Hyper" Sharpe
Rank:
Leading FireFighter
(Crew Commander)
Age:
34
Lives:
London
Married:
No
Children:
None
Previous Postings:
Euston (temporary)
Enfield
Rob joined Blue Watch in January 2000 (Episode 2), as a replacement for Jack Morgan. Born in Limerick, Ireland, his passion is his bike and is also a dispatch rider. Called Hyper because he is as sharp as a hyperdermic needle, Rob joins the watch at a time where morale is low after Recall's mishap. He also supports Arsenal and is a Piscian!
He was temporary Leading Hand at his last station, but had to move after the crew there found out he is gay, and endangered his life. He has had to reveal this to Blue Watch, but while some were understanding there has been a bit of distrust notably by Pearce and Joe. Coleman supported Rob and made him Temporary Leading Hand at Blackwall.
Now accepted by the Watch, Rob is a lot happier and is to get a new flatmate in the shape of Sally. A girls night in anyone?
Rob Sharpe Photo Gallery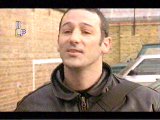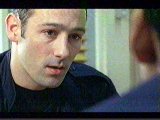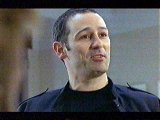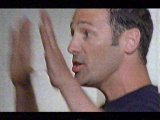 Hyper tries to do Tragedy by Steps.....
The Actor - Connor Byrne:
Connor has been seen in many productions both film, TV and Theatre. Some of these include Dangerfield, The Bill, Inspector Morse as well as the films Monk Dawson and The Tall Guy. Connor has also pranced about on stage in loads of productions including musicals....
On a personal level, Connor is married to actress Becky, and has a daughter called Mimi. They live in South London
Agents Address: Stephen Hatton Management, Suite 24, London Fruit and Wool Exchange, Brushfield Street
London E1 6HB Web Site: http://www.shmuk.com/cv.php3?id=22 (Connor's personal CV page)